Home » Posts tagged 'enhances memory'
Tag Archives:
enhances memory
Swimming helps improve the cardiovascular system, muscle activity and the most important thing is brain health.
Water sports are not only physically good, but are also essential for memory, spirit and cognition. Especially swimming helps improve the cardiovascular system, muscle activity and the most important thing is brain health. Many studies show that the benefits of regular physical activity have a positive impact on cognitive performance.
Here are four benefits of swimming on brain health.
1. Swimming enhances blood circulation
By promoting circulating flow, swimming enhances memory and concentration. Immersed in the cool, blue water, with activities and rhythmic coordination has increased blood flow to the brain, this helps the brain operate in the best condition.
2. Swimming helps to relax, reduce stress
During swimming, the body releases hormones such as endorphins that help reduce stress, anxiety, and depression. In research published in Medical Daily, researchers found an antidepressant effect in mice that were swimmng. Swimming helps to reduce stress, anxiety like when we meditate.
3. Swimming enhances memory
Swimming helps improve, overcome these stress on the brain. In studies conducted on mice, the researchers found that the hippocampus-related regions of memory activity increased activity while you were swimming.
4. Swimming helps learn better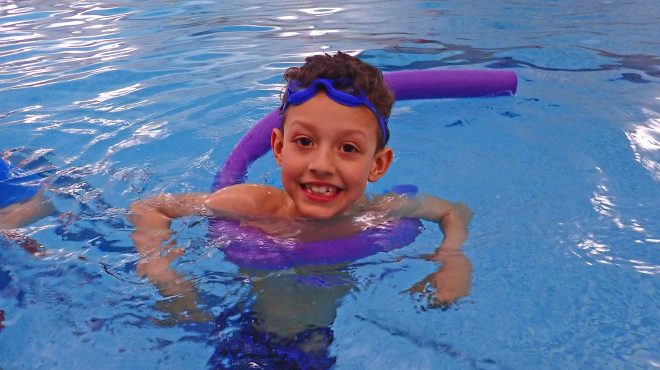 Swimming is a sport that requires rhythmic coordination, connecting the two brain hemispheres by developing nerve fibers. This type of connection increases the child's learning awareness. In children who know how to swim as a child, there are many opportunities to develop a combination of vision and muscle activity, according to the Daily Mail. Children develop language and motor skills better. In addition, it also helps children calculate faster and more accurately.
Swimming is a great sport, for both the elderly and children. Swimming has many great health benefits. So please take a deep breath and immerse yourself in the blue water to enjoy the relaxing and refreshing moments!